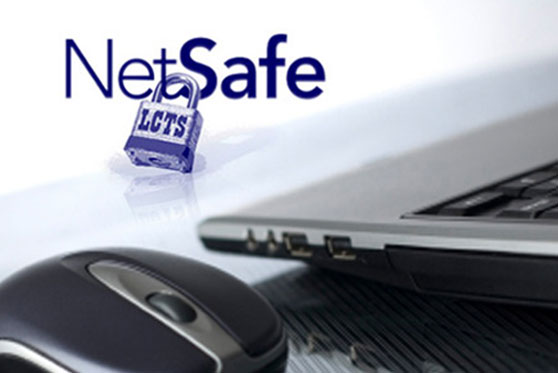 Net
Safe
Keep your online experience safe and sound
NetSafe is a suite of four security, backup and tech support services offered to our LCTS TurboNet customers. LCTS NetSafe focuses on the four major areas of concern for our online customers including; online file back up, security protection services, tech support services, and password protection.
Order NetSafe

Related Services:
» LCTS TurboNet » ModemGuard



To speak to a customer services representative, or to order services, call: (775) 962-5131 or 1-800-340-4131
SecureIT Services
To protect your computer, LCTS NetSafe offers you three levels of computer protection: Secure IT Basic, SecureIT Live, and Secure IT Plus.

SecureIT Basic
($2.95 per month)
Includes software for anti-virus protection, a residential firewall, anti-spyware and anti-adware and pop-up blocker software. Developed for customers with a familiarity of software installation and computer management, SecureIT Basic comes with access to a troubleshooting forum where you can get answers to your service support questions quickly.

SecureIT Live
($3.95 per month)
Includes all of the coverage of SecureIT Basic with a couple of important additions: customers get 24 x 7 live help desk, a monthly monitoring report, the option for a professional installation and a $100 dollar guarantee against getting any computer virus infections.

SecureIT Plus
($4.95 per month)
Offers subscribers all of the security and firewall capabilities of SecureIT Live, but goes one step further to include parental controls, content filtering, and disk defragmentation to keep your computer operating at full speed and capacity.

Installation fees can vary, please contact an LCTS Customer Service Representative.
Secure File Backup
Online Backup Service, with three file size options for saving your important computer files, offers your family or business a low cost, off site file storage option. Safe, secure, and easy to use, Online Backup from NetSafe is your file storage solution.

5 GB
($2.95 per computer)

50GB
($5.95 per computer)

250GB
($14.95 per computer)



Tech Support for Home or Business

Initial Consultation (FREE)

Wi-Fi Technical Support
($4.95 per month)
For our customers who need a robust, 24x7 real time help desk to support your WiFi connection, we offer a dedicated support service from Security Coverage. Security Coverage offers a comprehensive array of Wi-Fi technical support services. Perhaps best of all, they are a U.S. based company that can access your network remotely, helping you manage and optimize your network in real time. When you subscribe to their technical support service, you get a personal account number and a direct line 1- 800 number that you can call anytime of day or night for immediate help.

Computer Tune-Up
($49.95 per incident)

Virus & Spyware Removal
($89.95 per incident)

Complete Care
($109.95 per incident)

Advanced Repair
($89.95 per incident)

Custom OS Training
($49.95 per incident)

TotalTech Annual Membership
($169.95 per year)
With LCTS NetSafe Total Tech service you have access to remote computer diagnostic and repair on a per-incident basis with a knowledgeable, professional computer tech. Our techs will address the key areas of computer maximization and repair common to all PCs, increasing your online transfer rates, solving chronic system problems, and tuning up your overall computer performance. For customers who want ongoing tech support, there is even a TotalTech annual membership option which gives you full support peace of mind for a cost that won't break the budget. All of out Total Tech services come with a satisfaction guarantee.

Password Genie
Manage your passwords!
($3.00 per month)
Password Genie is a password manager that works across multiple computers and users and is designed for both security and convenience. Now you can easily save all of your usernames and passwords in one location which is securely protected and can only be accessed by you!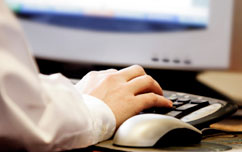 Sign Up For Email Alerts
Sign up and receive email updates with community news, service updates and special offers from LCTS.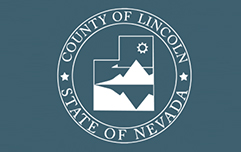 Watch Lincoln County Commission Meetings
You can visit this link to view live meetings from the Lincoln County Commission.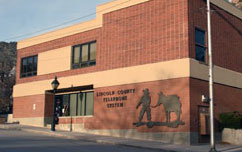 LCTS Contact Information
Phone:
Service Center: (775) 962-5131
611 in Lincoln County
Toll Free: (800) 340-4131

Business Hours:
Monday-Friday:
8 a.m. - 12 p.m. & 1 p.m. - 5 p.m.

Address:
P.O. Box 150
Pioche, NV 89043

Call before you dig - Dial 811
Free underground cable locating service.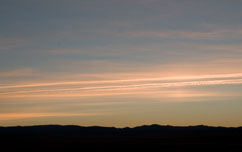 Learn About Lincoln
County Nevada
Lincoln County, located in Nevada Silver Trails, is home to cattle ranchers, wind-swept ghost towns, and seemingly endless Nevada adventure.
Travel & Visitor Information
» LCTS History
» Lincoln County Nevada Website
» Nevada State Parks Website
» U.S. Department Land Management
» Get Outdoors Nevada
» Pahranagat National Wildlife Refuge
Weather
» National Weather Service